Hi, I'm
Matthew

, a Freelance PHP Developer. Nice to meet you!
If you need someone who knows how to write reliable, tested, and secure PHP code — you've come to the right place.
---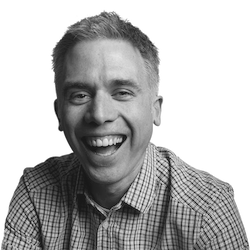 I'll get straight to the point. You're short on time, but still need to find someone whom you can trust to augment your existing team, pick up and finish an application that's partially complete, or turn your idea into a working, deployed, application.
That's no small task. Right? However, you want to focus on your business and build it into what you know it can be, but you know that you need someone with the technical chops to help you do that.
That's where I come in. I've been designing and developing web-based applications — as well as writing about them and documenting them — since 1999 (I'm not that old). In that time, I've built professional skills in designing and developing PHP-based applications that adhere to clean code principles, are well tested, and place a strong emphasis on security too.
What's this mean for you? It means that, regardless of whether you want to augment your existing team, need someone to finish an application that's partially complete, or turn your idea into a working, deployed, application, you can trust me to look after you, and get it done.
Sound like a great partnership? Get in touch and let's talk.
---
What Can I Do For You?
Improve Code Security
If you're not sure if your current PHP application is secure enough, I can conduct a security audit and increase its security profile.
Augment Your Team
If you need an extra PHP developer for a short period, to help out on short notice, one with a lot of experience, I'm keen to talk with you to assess what you need.
Increase Test Coverage
If your current PHP application has no tests, or needs a better test suite, I can work with you and your team to improve it.
---
What Clients Say About Me
We hired Matthew on a short term contract to assist us in developing a modern, high-quality, PHP-based, RESTful API. He quickly got up to speed on our legacy system and delivered high quality, well documented, and fully tested code.

Jake McGraw
Co-Founder and CTO at The Block
We've been collaborating with Matthew over the last year and we're extremely happy with the results. If you have the chance to work with him, do it!

Florian Dorfbauer
CEO at Usersnap, Salesforce Incubator
I found Matthew to be an excellent developer with an advanced knowledge of programming. He has good communication skills and he works hard. His work was of a high standard and he has a great deal of enthusiasm in everything he does. He just gets the job done.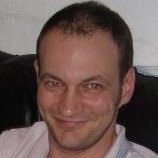 Shawn Lizzio
Owner, Alpine Web Solutions Ltd.
It was a pleasure working with Matt; he has an excellent development skill set, and more importantly is always learning and improving. He is one of those rare technical people who are truly professional - in his deameanour, his approach to executing his work, and his clear and timely communication.

Ian Barber
Firebase Developer Relations Manager at Google
Matthew is a highly technical engineer with excellent technical writing skills. His strong technical background allows him to write on any topic ranging from general software engineering, to containers, to security or deep PHP topics. I highly recommend Matthew for all your technical writing projects.

Paul Bleicher
Sqreen (YC W18)
Matt was one of the early external contributors to the Codeship Blog. Matt's technology articles were an important part in scaling Codeship's content program while keeping quality high. I could count on timely, high quality content contributions by Matt.

Manuel Weiss
Founder and CEO at thisisgoodmarketing.com