write professional, reliable, & secure code + know how to document it.
Ready to make a real improvement in the quality of the software you write? Ready to learn how to document it so that people care about it? You've come to the right place! Head over to the blog for a wealth of information.
welcome to matthew setter
Hey, mate! I'm Matthew, your passionate guide to all things professional and secure software development and writing docs that get people to care about what you're doing.
Here, software developers will learn how to write better, more reliable, and more secure code. You'll also learn how to document it so that you can win people over, and get them using your app, service, or library.
Why? Because in this world of "information at our fingertips", it's often a case of information overload. Where do you find reliable, up-to-the-minute information? You can find a bit here, and another bit there.
At other times you find what seems like a great source, only to learn that the information's outdated. That's where Matthew Setter's different! The information here is timely, accurate, and up-to-date.
In addition, I work with developers to help them write better, more robust, more professional, and most of all more secure code, as well as to create amazing docs for what they're creating.
Testimonials
We hired Matthew on a short term contract to assist us in developing a modern, high-quality PHP-based RESTful API. He quickly got up to speed on our legacy system and delivered high quality, well documented, and fully tested code.

Jake McGraw
Co-Founder and CTO at The Block
We've been collaborating with Matthew over the last year and we're extremely happy with the results. If you have the chance to work with him do it!

Florian Dorfbauer
CEO at Usersnap, Salesforce Incubator
I found Matthew to be an excellent developer with an advanced knowledge of programming. He has good communication and he works hard. His work was of a high standard and he has a great deal of enthusiasm in everything he does. He just gets the job done.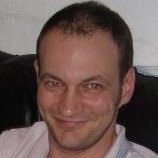 Shawn Lizzio
Owner, Alpine Web Solutions Ltd.
It was a pleasure working with Matt; he has an excellent development skill set, and more importantly is always learning and improving. He is one of those rare technical people who are truly professional - in his deameanour, his approach to executing his work, and his clear and timely communication.

Ian Barber
Firebase Developer Relations Manager at Google