Here's a little bit about me
I'm Matthew. Nice to Meet You!
I'm your passionate guide to all things professional and secure software development and writing docs that get people to care about what you're doing. I work with developers to help them write better, more robust, more professional, and most of all more secure code, as well as to create amazing docs for what they're creating.
Keep reading to learn more about me, my story, and why I do what I do...
A Little Bit About Me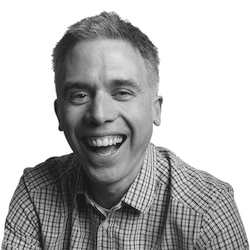 I'm an independent, ethical hacker, privacy advocate and security-focused software engineer. I've been developing web-based software and administering Linux servers since around 1999.
My journey down the Linux systems administration path began quite by accident. I was studying computer science at Uni and the copy of Windows 95 I was running on my computer kept crashing. It kept crashing so much so that I kept one hand over the ctrl+s keys and typed with the other.
Then, one day in a national paper, I saw a number of job adverts — yes, they were in newspapers once — asking for Linux skills. I had no idea what it was, but I had a friend who did. He gave me a copy, and a friend of mine and I got it running. It was a rough start with Red Hat 6.0, but I've never looked back.
My web development journey began also quite by accident. I was working for an engineering firm in a small town, and the boss asked if I knew anything about PHP and MySQL, and if I didn't was interested in learning. I knew nothing about them, but dove in and learned them. And so that journey began.
Since then, it's been experimentation, learning, and hacking all the way. I never realised it would lead me here, but it has, and I couldn't ask for anything more.
Like many others, I saw a world of possibility open up when I discovered open source and the internet. So many options, so much freedom, so many possibilities. But in recent years, I've watched as security breaches have become increasingly the norm, and even apparent friendly governments have sought to curb the freedoms of unsuspecting citizens.
So I decided it was time to dig in and make use of that love of technology, and teach myself and others how to defend ourselves, the servers that we look after and the code that we create. I'm also keen to help you protect your online privacy too. But more on that later.