Shifting Direction (Slightly)
So many of us are great technically, but find the prospect of running a freelance business anything from difficult to down right scary. So we're aiming for Malt Blue to become a key resource for Starting, Building and Growing a Successful PHP Freelance Business.
The last 18 months have been a hell of a learning experience for us, learning to blog, as this was our first blog. We built it from nothing, no blog, no posts, no Facebook page, no Twitter account or followers.
Now, we have:
115 followers on Facebook
374 followers on Twitter
134 RSS subscribers
2.9k visits per/month to the blog
Yes, in comparison, those aren't the biggest numbers in the blogosphere. For a first time blog though, they're nothing to sneeze at. When you consider that 95% of blogs are abandoned, it makes this even more of an accomplishment.
It's been a tough learning experience, learning what works, what doesn't, determining a blogging schedule and all the other related tasks; though that's not what you're here to read.
So let's get to the heart of the reason for the post. We've spent the last 18+ months writing around broadly technical/PHP related content. We've discussed Zend Framework, PHP tips and techniques, PostgreSQL, Kohana, Methodologies and Cloud development - amongst other topics. Now it's time for a change. It's time to adjust course slightly - to something, we believe, will be so much better, will give you more and will help you so so much.
A Revised Focus
From this post, we're moving in a slightly different direction; which works well from the feedback we've received and our own changing direction.
As professional PHP freelance developers, our focus and passions have become a balance of both technical (design, development, deployment, testing, debugging) and business (planning, preparation, financials, marketing) skills. So we believe it makes sense to refocus the blog around them.
We regularly talk with other freelance developers who are always on the look out for more information to help them with their freelance businesses; whether that's getting them off the ground, helping run them more successfully or make them increasingly successful.
We're aiming for Malt Blue to become a key resource for Starting, Building and Growing a Successful PHP Freelance Business. So many of us are great technically, but find the prospect of running a business anything from difficult to down right scary.
We'd rather write endless, boring, documentation than deal with all the ins and outs of a business; whether that's sales and marketing, finances, tax, invoicing or all the other tasks that go in to making them successful. It doesn't need to be this way. We can have both. So we plan to be a great resource for you as you do this.
Tech + Biz
Over the coming months, we'll be bringing you a wide range of content covering both of these areas. Expect to get loads of information on:
Planning
Preparation
Goal Setting
Time Management
Dealing with Government
Marketing & Advertising
Finances
Project Management
Working with Sub-Contractors
On the tech side, there will be content on:
Frameworks
Deployment
Design
Testing
Patterns
Debugging
Security
Cloud
Along with these topics, we'll be reviewing essential tools and applications to make your life easier, including:
FreeAgent: The excellent finance and project management software
Github.com Organisations: Excellent time-saving development and deploying techniques
It's going to be coming out every week, without missing a beat. We'll also be expanding the types of content to include slides, videos, podcasts and guides for getting your freelance consultancy business off the ground and making running it more productive.
Finally, we'll be bringing you special offers and deals for products and vendors, that we believe, will help you do what you do as productively as possible. No spam - only genuine products and services that we proudly vouch for and know you can trust.
In The Next Post
In the next post we're kicking off the new direction with a solid introduction to FreeAgent, the tool that we use to run Malt Blue's finances and projects simply, quickly and productively with a minimal amount of time every month.
If you're spending too many hours on finances and project administration every month, instead of developing and delivering excellent application code for your clients, you're not going to want to miss this one.
What Do You Need?
Are you running a freelance PHP business? Do you want to? What content do you need to know to help you do it right? Add a comment or send us a tweet now.
---
You might also be interested in...
---
comments powered by

Disqus
Books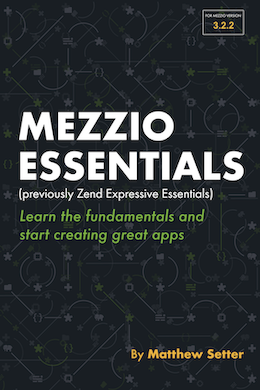 Buy Now
---
Latest YouTube Video