Make Freelance Business Administration Easy - Use FreeAgent
Whether you're a casual freelance php developer or running a professional freelance business, you'll know just how much work can be involved. Not only do you have applications to design, develop and support. But you've also got business functions such as marketing, advertising, finances and networking as well. In this post we show you a tool to massively reduce your workload - FreeAgent.
Whether you're a casual freelance php developer doing jobs as a side business or are running a professional freelance business for a month or a few years, you'll know just how much work can be involved. Not only do you have applications to design, develop and support. But you've also got business functions such as marketing, advertising, finances and networking as well. You know - all the other aspects required running a business, that in a 9 - 5 job, you don't have to think about.
When you first start out, it can all seem like quite a lot of fun, doing it all, being the boss, calling all the shots. But after a time, you learn just how much is involved in it all.
And you begin to realise that you don't have anything like the time that you thought you actually would to do the work your clients are paying you for. If you're fortunate, you have friends or family, with key skills, who can help you out. But if you're not, then you're facing a mountain of work, with a very limited resource - YOU.
A little while ago I found myself in just this situation here at Malt Blue. So much to do, so little time. I'd used simple spreadsheets and was trying to get my head around Sage Instant Accounts.
The spreadsheets were fine, up to a point, but they required a lot of manual effort when it came time for VAT returns and so on. This became even more difficult as Malt Blue changed in to a limited company (UK) with all the responsibilities that that entails.
And Sage; I'm not saying it's not worthwhile - not at all. A number of people I trust recommended it to me. But it seems to me that it's really targeted at accountants, not owner/operators like me (YMMV). So I searched again and was put on to a fantastic tool I've been using successfully for the last 3 months: FreeAgent. Their strapline is "Accounting software, simplifed". And that's definitely the truth.
Ever since using FreeAgent, I've been able to get on top and stay on top of everything. From lodging quarterly VAT and corporation Tax returns with HMRC, to ensuring that I know:
who's paid
who's not paid and
how long invoices have been outstanding for
You don't need even basic accountancy knowledge, but to be honest, when you're doing accounts, a little bit does help. So in this post, I'm going to take you through some of FreeAgent's key features as a taste of what you can expect.
Projects
What could be more important to freelance php developers than projects. They're our bread and butter. But it's pointless getting them in if you don't know how effectively they're being executed. The project component allows you to link a project to a client and then seamlessly track:
Estimates sent for it
Invoices sent (and then if/when they've been paid)
Tasks required to complete it
Time spent on it
Expenses linked to it
With this section alone, you can keep on top of what has to be done, when it has to be done by, know how much time was spent (and at what rate that was billed out at). You can rapidly build a comprehensive understanding of how cost effective your projects are. Now you can know if you're making money or not from whom, how much and over what period(s).
Timesheets
Maybe you have a need to submit time sheets to clients so that you can be paid for the work that you've done as part of a regular consulting gig. Wouldn't it be great if you could take the time that you tracked against a project and have a PDF time sheet automatically generated that you could send to a client?
You guessed it - you can do this too. Have a look at the time sheet screenshot above, that I've generated from a day or two of work recently. It has:
Our company logo
Our business address
The time period of the report
An itemised list of what was done and the hours against that item
Space for the consultant and manager to sign
Now, you can print out or email these to your client or manager as well as keeping an accurate historical record for yourself. Nice, clean, effective.
Invoices & Expenses
Now what would all the work you're doing be without getting paid for it and managing your expenses? Answer: Nothing!. So FreeAgent makes it incredibly simple to manage both.
When an invoice was raised
When it was sent
Who it was sent to
The invoice reference
The total (and in which currency)
It's status
What's more, you get a nice colour coding for the invoice status: paid, open, draft and overdue.
Expenses are just as easy. You can track:
Who you owe them to
The project that they're for
Whether they had tax attributed, such as VAT
Whether you've paid them off
These two features alone allow you to stay right on top of your money.
Accounts
At the heart of any business is accounts. Whether you like it or not, they're the core of how a business works, because they tell you where you are. But without you having to do anything special, FreeAgent maintains them for you. So long as you maintain your categories, expenses, invoices and so on correctly, it will reflect a proper set of accounts for you. In the image below you'll see the accounts available.
Banking
Last, but not least in this set of 5 points is banking. The tax man (and you) always want to know, after everything's said and done - how much money is actually on hand. Well, so long as you're on top of your accounts, you'll know - at a glance. In the image below, you'll see a bank account snapshot. You will see the trend over time and be able to hover over any of those points to see how much you had. You can setup normal bank accounts as well as a PayPal account, which is really helpful for a number of us who receive payments that way (as well as make payments).
Winding Up
Now I could write on and on about just how wonderful I believe Freeagent is - seriously. But you'd begin to think that I am on their payroll, or that this is a paid advertisement. I want to be totally up front with you - it's not.
I'm writing about it so heartily because it has helped me save so much time running Malt Blue. So that qualifies it as a product worth promoting (with affiliate links). I encourage you to try it for yourself - you get a 30-day free trial. I'm confident that after giving it a try, you'll never change.
Question To You
What packages do you or have you used as a professional PHP freelance developer? What are the key things that you need and look for? Share your experience and thoughts in the comments.
---
You might also be interested in...
---
comments powered by

Disqus
Books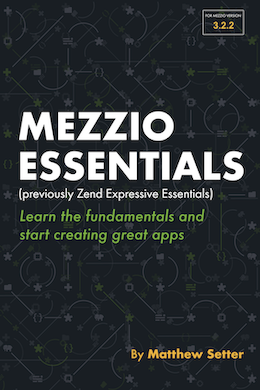 Buy Now
---
Latest YouTube Video