If you're looking for a podcast to help you grow your software development skills and build a rewarding software development career, then Free the Geek is for YOU!
That's right, the podcast is back!
Some years ago, I started a podcast, called Free the Geek. I started it, mainly, on a whim and at the encouragement of some friends. They said that I had a voice for radio (thankfully they didn't say that I have a face for radio) and that they thought I'd be a great host.
I took the encouragement to heart and with a flurry of activity launched the podcast. Sadly, while it started off well, it gradually faded away.
I felt that I didn't have the time to dedicate to it that it required, what with running a freelance business, being a dad, and all the other projects that I had on.
But, then, over the festive season, something changed.
I started looking back on all the wonderful guests I'd had on the show. I appreciated just how much I'd learned from them, how much fun it was to meet them and talk with them. And I remembered how often people told me that they'd learned so much from the show.
For example:
In episode 32, I had an in-depth discussion with Najaf Ali about what it's like to start a software development consultancy.
In episode 29, I talked with Matthew Weier O'Phinney about conference speaking nerves, career progression, and leading a large open-source project (Zend Framework, now Laminas).
In episode 22, I talked about growing an online presence with the wonderful Wes Bos.
And they're but a small selection.
In doing so, I saw the tremendous value shared by my guests over the life of the podcast. It dawned on me that this was a project that was worth the effort, and that was worth picking up and starting again. How could I let all that go?
I realised that I couldn't walk away from it, and that it was something that was now a passion project, and my way of giving back to the wider community.
Consequently, it's been a hectic few weeks since that time, lining up guests, finding a new home for the podcast website, reworking the podcast website, and doing all of the other things that bring any project to life.
But, after all that effort, today's the day!
At 13:00 CET, or 7 am US Eastern Time and 11 pm Australian Eastern Standard Time, the latest episode of the podcast is dropping.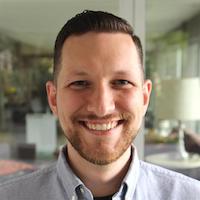 My first guest is [Matt Stauffer](https://twitter.com/@StaufferMatt), co-founder of [Tighten](https://tighten.co). He's a legend in the Laravel (PHP) community, streams regularly on Twitch and YouTube sharing what he knows, and wrote _Laravel Up and Running_, by _O'Reilly_.
On top of that, he's an all-round decent human being! Have a listen to the episode, via the embedded player below.
I have a host of episodes in the pipeline which I'm confident will help you, even if in a small way, build a more meaningful software development career by learning about the skills that will set you apart from the rest.
Sound Like a Podcast For You?
If this sounds like a podcast that would be of help to you, I'd love it if you'd tune in today and subscribe to the podcast on your podcast platform of choice. You can also follow @freeingthegeek.fm on Twitter for further updates or subscribe to the mailing list for who's coming up and a look behind-the-scenes of making the podcast.
---
You might also be interested in...
---
comments powered by

Disqus