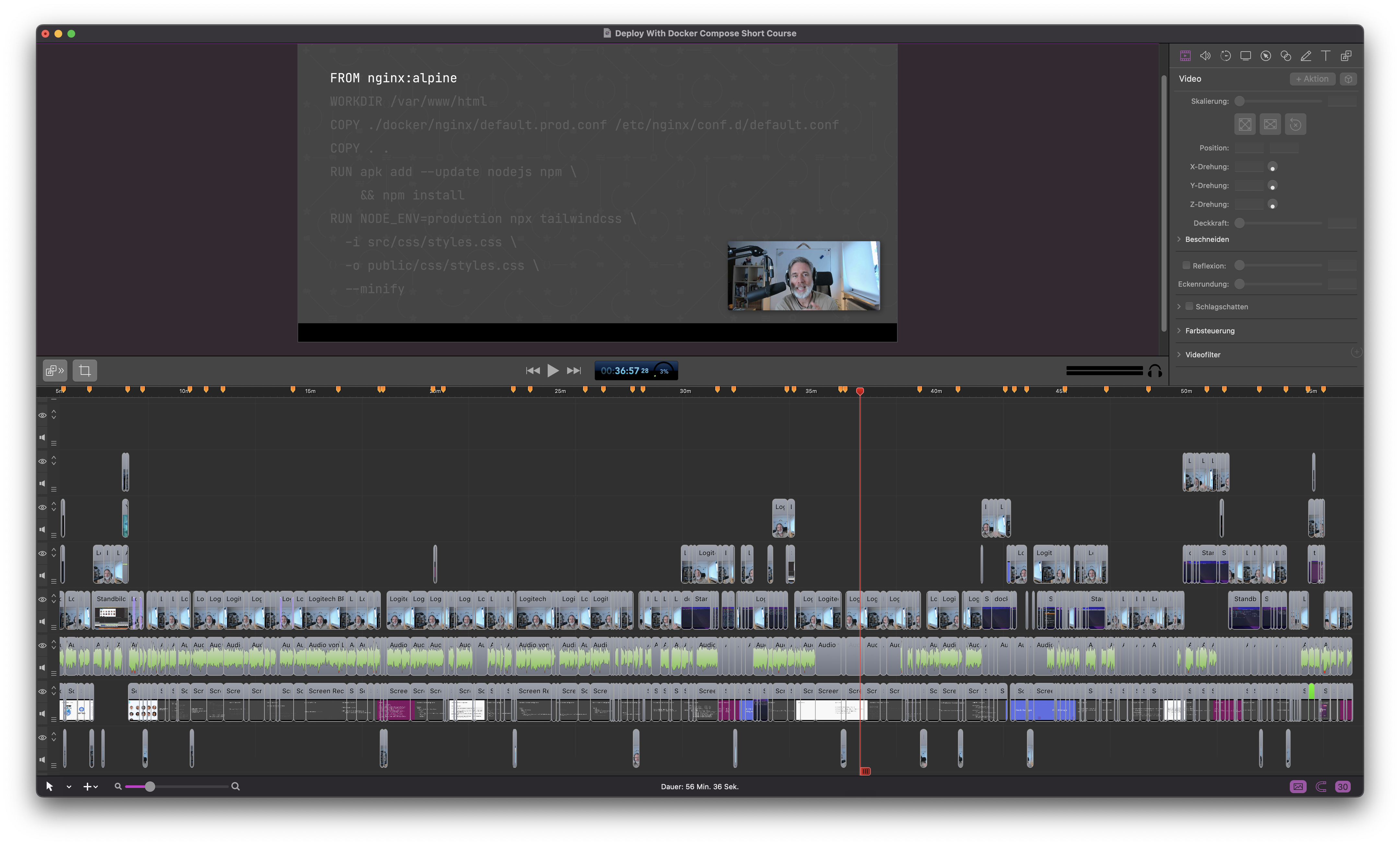 While I've been using Davinci Resolve for video editing (on Linux) over the last couple of months, it wasn't the right choice for this project. I used Screenflow 9 instead.
There were two key reasons for doing so.
Firstly, the slide deck which forms the core of the course was created in Apple Keynote. Sure, LibreOffice does open Keynote files, so I could have run through the presentation on Linux, however attempting to do so is, let's just say, less than desirable. Have a look at the three screenshots below and tell me if you think they look professional.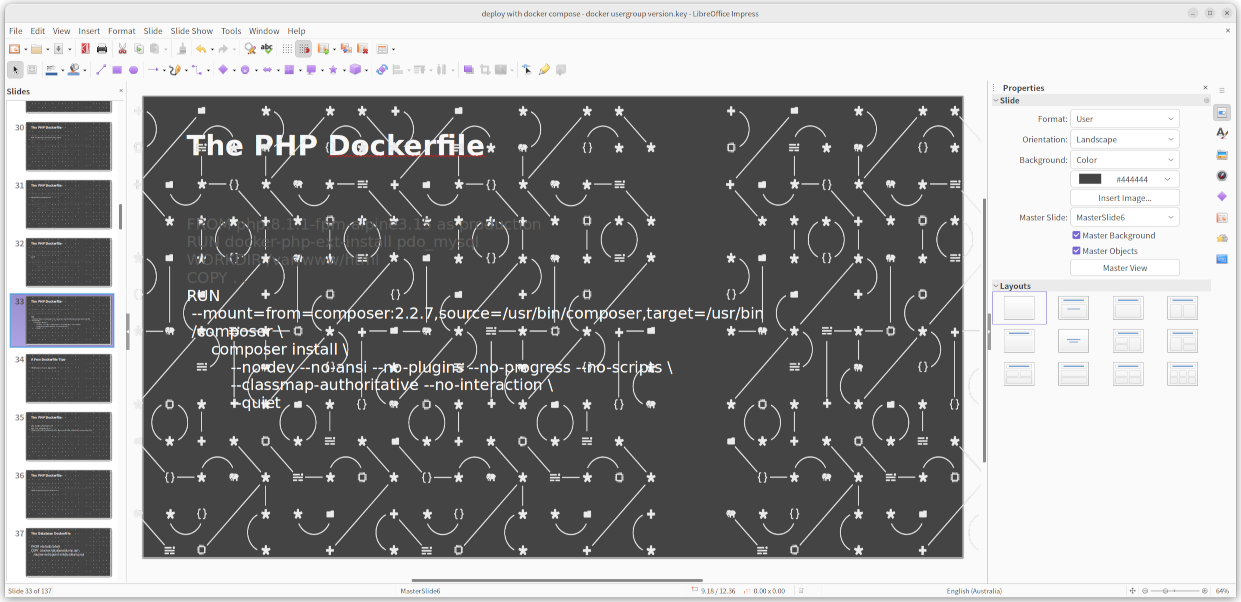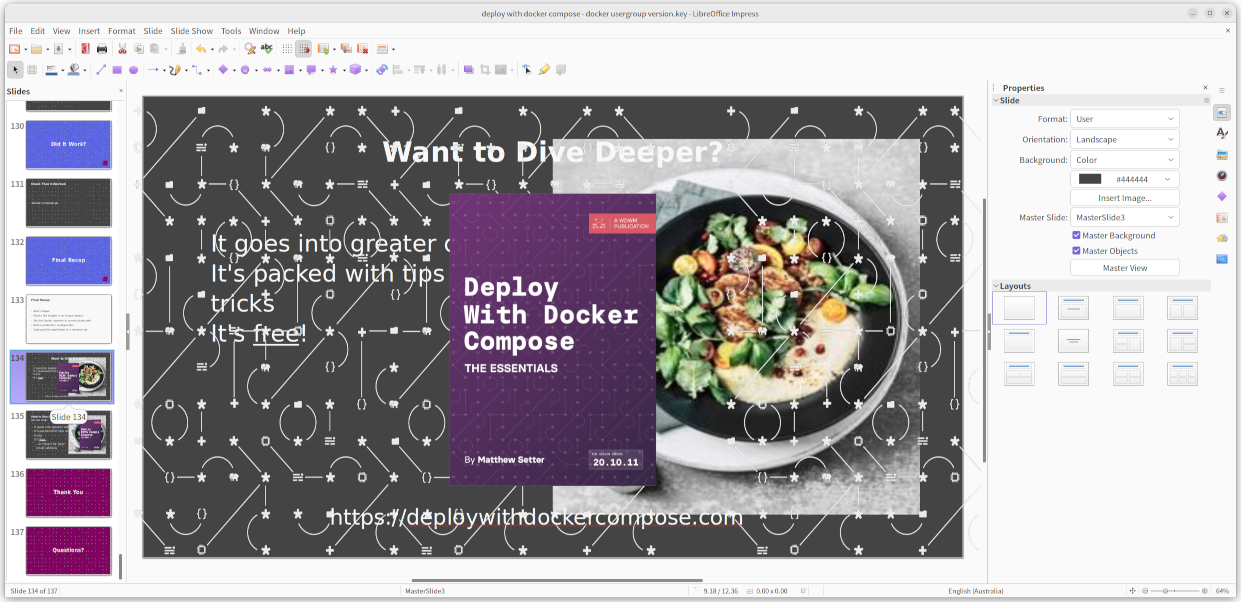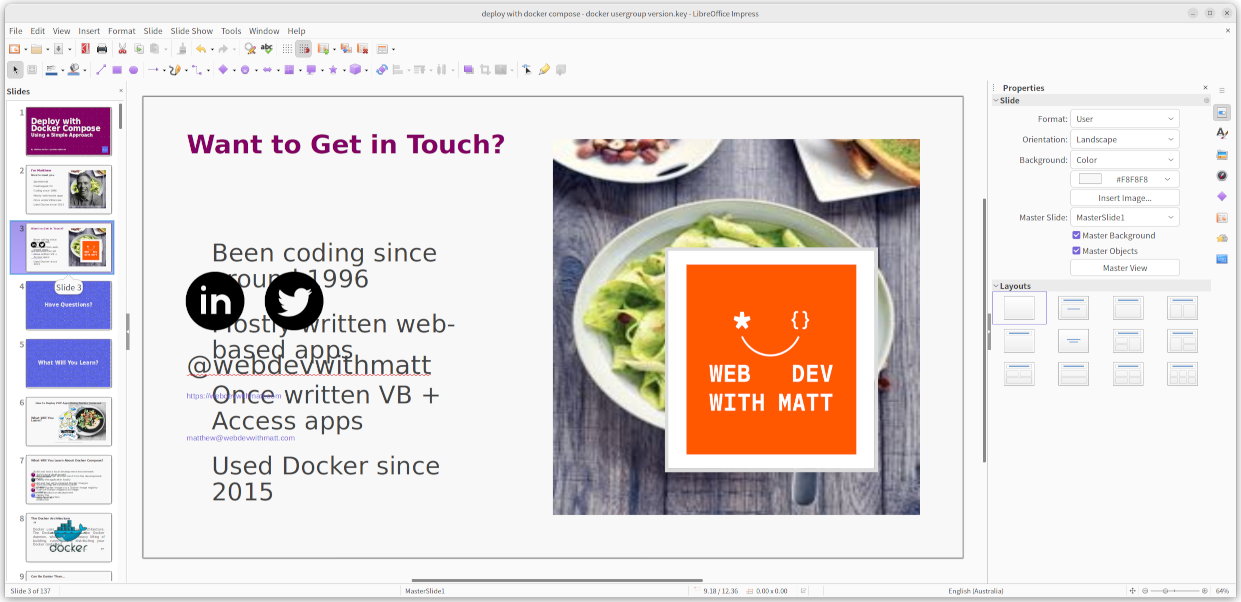 Now compare that with how it renders in Keynote, below.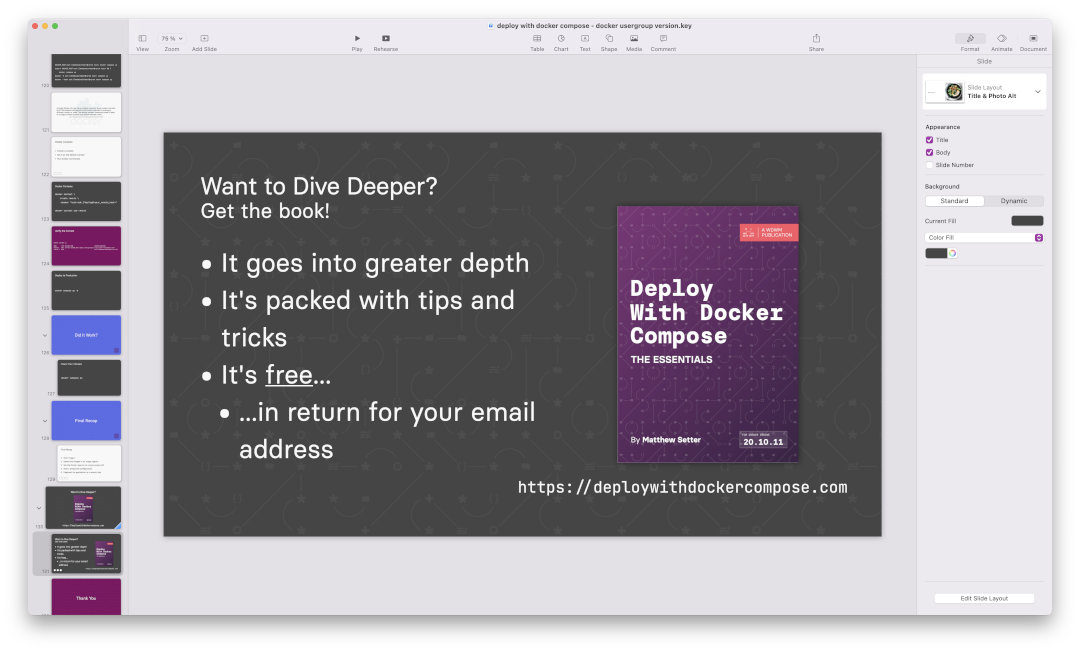 Perhaps if I'd created the slide deck directly in LibreOffice, it would have rendered as expected. Regardless, it's something learned for the future. On a side note, another option I'm considering exploring for future presentations is Reveal.js, an open source HTML presentation framework. But more on that another time.
Secondly, Screenflow is perfect for this kind of scenario (and Davinci Resolve doesn't record your screen). To create the source material, I started the presentation in Keynote then started a new Screenflow recording session. All I needed to do was tell Screenflow to record my webcam, my main screen, and to record my voice from my main microphone.
This is one of the reasons that I don't exclusively use Linux. While I love Gnome Shell and use it for over 90% of my daily work, sometimes macOS is the right choice.
That said, in the future, I'd like to record more content in Linux. But, so far, I've not done a lot of screen recording on Linux. Given that, I'm not quite sure what combination of software I'd need to record an equivalent session.
A third reason is that I'm quite experienced with Screenflow (up to version 9), as I've created a number of online courses using it over the last 5 or so years. Given that, I have a lot of muscle memory that helps me use it quite efficiently.
Back to the recording process. I then stepped through the presentation from start to finish, re-recording parts where I flubbed the audio or where I ad-libbed some points but which made little to no sense. In the screenshot below, you can see just how many cuts I've made, which should give an indication of how much content fell on the cutting room floor.

Did I mention that the just over an hour recording in Screenflow weighed in at 29 GB. That's a lot of data! It's at moments like this that I'm glad that I invested in a proper NAS with terabytes of space, so that I can back it all up.
Regardless, now, I was then ready to clean it up in post-production.